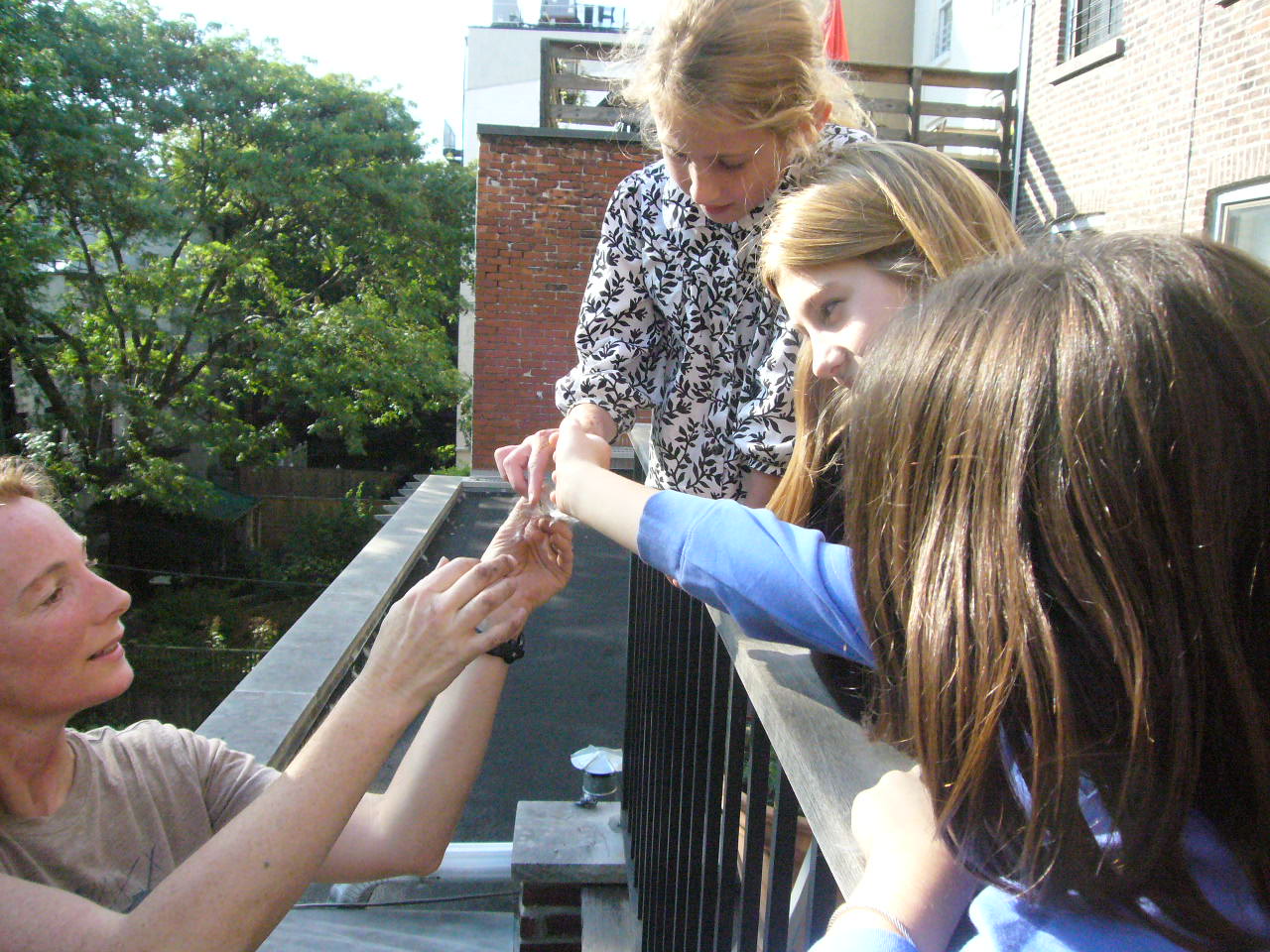 This used to be an ugly rear extension roof that spoiled the view to the lush cherry tree and garden beyond.
Now transformed with a small greenroof, to extend the garden visually up to the view from the master bedroom deck.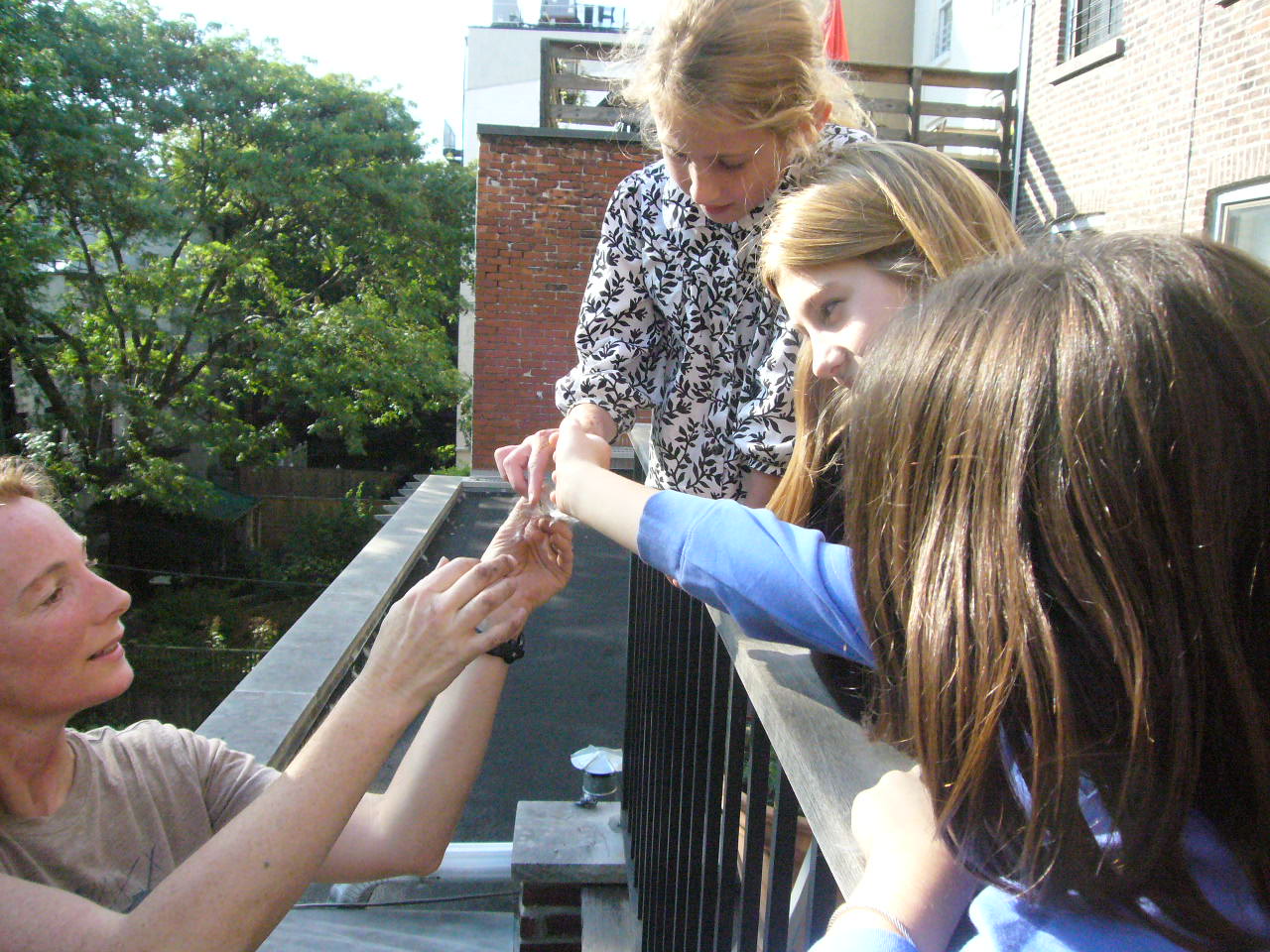 We added native seeds of the butterfly weed so that monarchs could have the leaves they need to lay their eggs.
This shows how little material the sedum needs to flourish, which explains why it is the perfect plant for a lightweight greenroof.
Documenting the initial planting...
The display filled in quickly a few months later.
Exhibiting fall colors...
Lush new spring growth after a long period of winter dormancy.